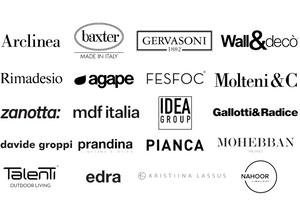 This Is Rifugio Modern
From our long history of kitchen and casework design, we have grown into an Italian-focused, multi-brand studio. Our team curates a diverse product offering, ranging from some of the most iconic and traditional objects to the latest design innovations. In our showrooms, kitchens and closets can be experienced alongside furnishings and lighting, offering comprehensive presentations and experiences to our clientele.
Our approach is as straightforward as our values. From our pallet of rigorously selected furniture and casework, we propose comprehensive design solutions that help our customers to build successful projects, residential and commercial. We support those projects from conception thru completion.
Our Brand offerings can be modern, contemporary, minimal, traditional, eclectic, or transitional. Through those, we offer many paths forward, because we believe that every project has a unique character, inspiring us to always propose rather than push and ask rather than know. We are here to help you.
Contact US
Hours
Mon - Fri, 10am - 6pm
By Appointment Only
Sale Disclosure
All Sales Final
Change orders can only be accepted within 24 hours from order submission.
Estimated lead time 12-16 weeks, pending no delay. ***Excluding holidays and closures***(to be confirmed with the manufacture). Please Note, lead time varies based on the final destination.