arflex plans a journey through Italy to rediscover and savour the history of expert artisan culture. It encompasses historical and modern architecture, meeting different people who are the guardians of international taste and ideas.arflex brings to this journey its ability to synthesize design, quality, use and heart.
History and begining
Arflex was founded in Milan in 1947 by a team of engi­neers Carlo Barassi, Renato Teani, Pio Reggiani, and Aldo Bai  from the Italian tire company Pirelli. While explor­ing new tech­nolo­gies in rubber produc­tion, they devel­oped a new polyurethane foam and elastic tape that held great poten­tial for modernist furni­ture design. Italian archi­tect-designer Marco Zanuso (1916 – 2001) was brought in to create the first collec­tions, guided by the prin­ci­ple that the new mate­ri­als would inform the aesthetic result.
Start­ing in 1952, Arflex began to work with other Italian archi­tect design­ers to broaden its product line.
Arflex is cele­brated for its incred­i­ble legacy of working with iconic design­ers who have won numer­ous awards, and Arflex designs can be found in museums around the world, like the Trien­nale Museum in Milan, and the Trien­nale Museum in Tokyo, the MoMa in New York, and the Chicago Athenaeum.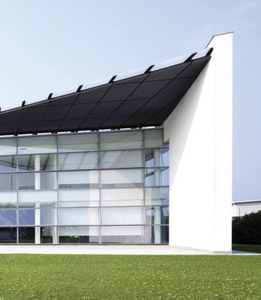 Arflex Sofas
The unique design and the wide modularity still make their sofas a must of contemporary furniture.
Arflex designs are very minimalist and with a rigorous structure, for a comfortable and, at the same time, decorative effect.
A luxurious proportioned seat system in some of their sofa design, with an accent from the Scandinavian heritage.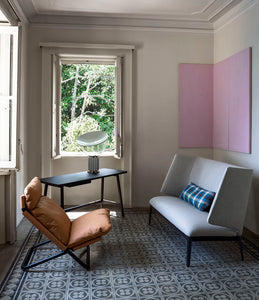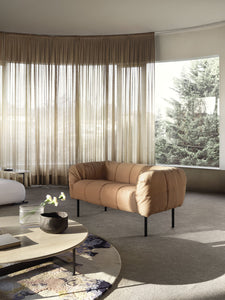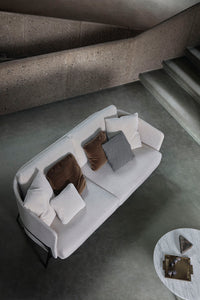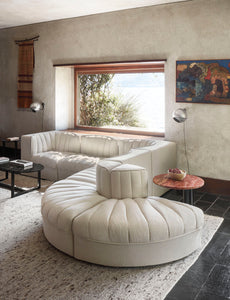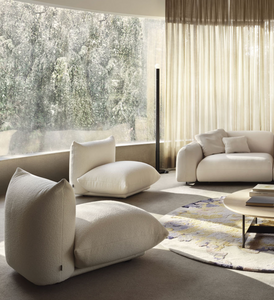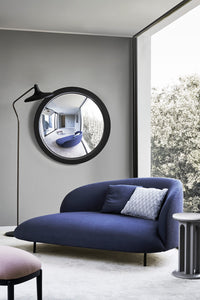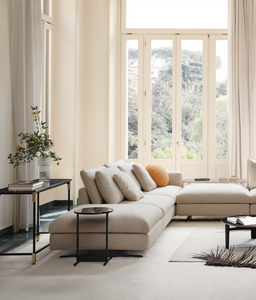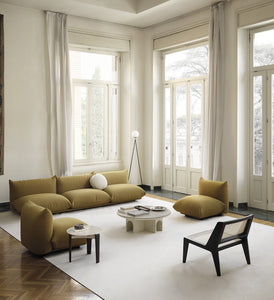 Classic Armchairs
Arflex is a company that designed a Hugh variations of the classics armchairs of the '50s office.
For exemple, Elettra one of their most populars armchairs.
Thanks to its timeless style and its elegant proportions, it adapts perfectly to any environment and the actual neededs.
This armchair it was been designed by B.B.P.R. in 1954 and they want to maintain the essence.
They used classic colors for their designs to be more identifyed in the classic desings.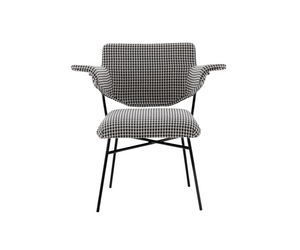 Neptunia
Was designed in the 1950s, to offer a wide choice to design offices and public spaces.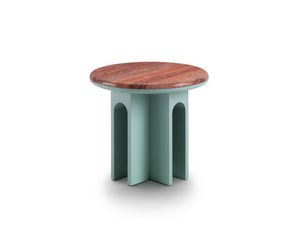 Arcolor 50
Small tables designed around the classical geometry of the arch, use arch to create something more organic.
Faubourg
An easy & chic piece, deep and with soft cushions, you can almost plunge into, suitable for any type of living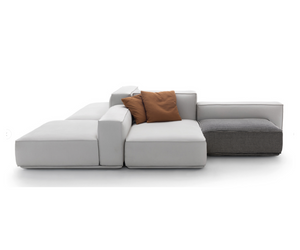 Marechiaro system
The extreme formal essentiality of these upholstered elements, designed in 1976 by Mario Marenco.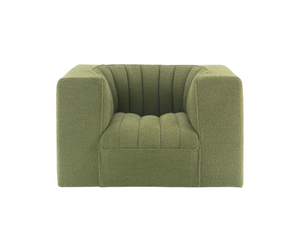 9000
Particular and confortable Armchair, that remind of 50s. Designed by Tito Angola in 1969.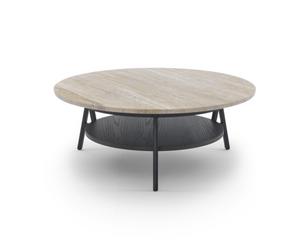 Cradle
Small table characterized by its structure: Classical triangular construction, is repeated several times.