Gallotti&Radice designs, creates, transforms and produces solely and fully in Italy. The end products demonstrate excellence, quality of details, finishes and forms.
Shop Gallotti&Radice
Glass and associated workmanship
Glass, which is simultaneously extremely fragile and strong, transparent and unchangeable, light and enduring, must be tackled, by those designing architectural arrangements, with sincere respect and careful handling, with authentic poetry (which is true creativity as the Greek etymon confirms) and with intense discipline, with patience, reverence, tenacity. With love.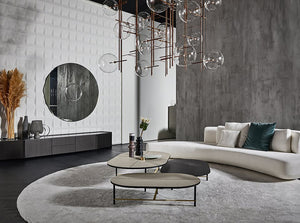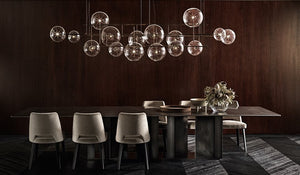 Environment
Glass, aluminium, steel, represent the main materials which characterise Gallotti&Radice production (100% recyclable materials). One of the most important advantages of glass in terms of sustainability is, quite different from other materials, it can be fully recycled.