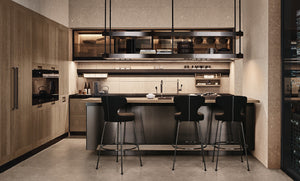 Principia | Arclinia Custom Kitchen
Principia teams a grained wood in a "rough" finish with stainless steel in the innovative colours generated with the PVD (Physical Vapour Deposition) technological process. Natural materials, innovative production technologies and artisan details in a dialogue with each other and with the evolution of work zones. The resulting new units, dressers and dedicated storage units are then developed internally to become true work zones.
Principia Inquiry
PRINCIPIA | CONVIVIUM
A modern metropolitan living context that preserves all the pleasures of tradition, reworked with an aesthetic approach and a contemporary functional vision. This, in brief, is the aim of a kitchen project where Principia, with its characteristic framed wooden door, helps to define a warm, welcoming feel. A deliberate style choice teamed with technical finishes such as the black pvd steel on the island doors and the Double Shelf, with the polished Nero Assoluto granite worktops with recess in the work areas, and the glass on the wall unit doors. The modernity of this kitchen responds to its space, an original layout in which, to the sides of the central island with Era snack bar top, a corner solution develops a work area with base units, accessorised back panel, glass-fronted wall units and wall for storage and technical equipment.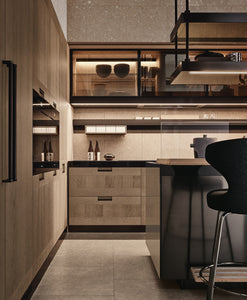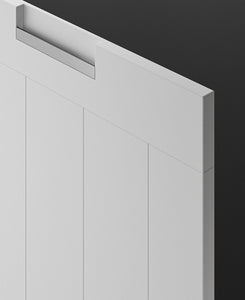 Lacquer available in 34 colours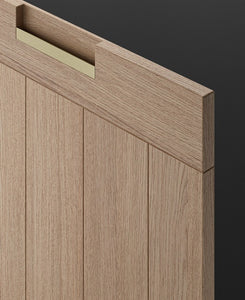 Wood available in 3 colours