Bespoke
Beyond the uniqueness of its materials, Gervasoni is able to offer broad customisation of its products. The strength of production and the ability to work, allows the company to create bespoke products, customising them in finishes or dimensions or creating them ad hoc, to meet any type of need or specific request.
The products become chameleonic, fitting perfectly into any type of environment, from private and residential contexts, to lounge areas, restaurants and hotels, while maintaining a strong character and breathing life into the spaces they're in. A perfect combination of flexibility, customisation and innovation that guarantee the exclusivity and uniqueness of each project.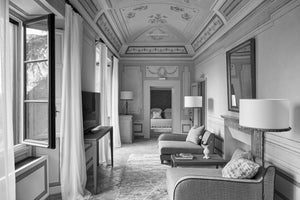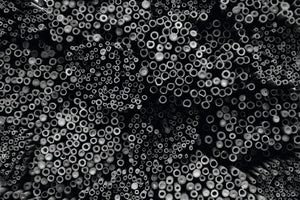 Materials
Another strength of Gervasoni is the meticulous attention to details and the use of materials worked with great skill. Gervasoni uses materials with different backgrounds: natural, contemporary, exotic, technical, treating them in full respect of their intrinsic qualities with the aim of enhancing them.
The combination of natural and industrial gives life to products in which luxury resides precisely in the entire design of the realisation, and not only in its final aesthetics.
Furthermore, the latest generation materials are combined with traditional materials, offering a selection of innovative and unexpected products, while remaining seductive and poetic.