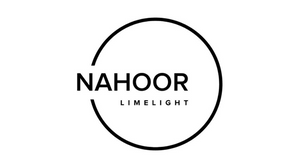 "NAHOOR", named with an Aramaic word that indicates the "ORIGIN" and "SOURCE" of light, with a strong and evocative value, was born to reassign to the light an appropriate role that correspond to the sacredness of the domestic ambience and of the hospitality.
CONSEPT
A constant research for beauty, which is the result of the harmonious relationship of each single part, gives origin to lamps with essential lines, which are able to occupy the space without invading it: sources of light able to expand and regulate each personal field of vision and shape a private space.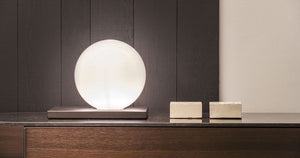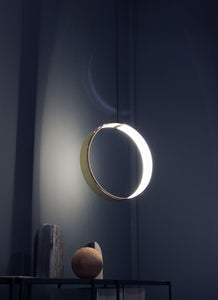 CREATIVE WORK
With the diligence and the expertise of a highly passionate team, NAHOOR creates a piece that is unique, tailored for time by time different customer demands. NAHOOR models are made to be lived all day, every day.
Research focal point is the attention to the materials that are enhanced in all its matter, becoming protagonists of the history of each product by reinterpreting its uniqueness. Wise and careful hands, guided by passion and experience, under the creative direction of William Pianta, produce highest quality products.
CRAFTSMANSHIP
The finishing process of each product structure is made from the best and most experienced Italian artisans.
A process punctuated by multiple stages and craft and manual steps which allows to achieve material results from the essential structures, but inherently complex.
A production process that requires flexibility and patience by considering the individual special needs of each customer, ensuring a "tailor-made" service, bespoke.
The excellence of the product finishing work and combinations of materials and finishes makes each Nahoor product unique and unrepeatable.