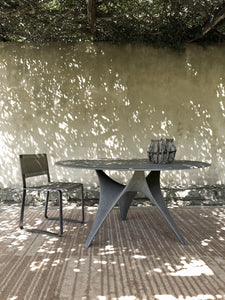 Iconic Pieces | Collection
Foster + Partners' Arc sculpture table joins the outdoor proposal with an all-cement finish.
The shape of the base is inspired by the techno-structures often used in modern buildings, while the material used is a "light" cement that incorporates colour and a special fibrous material, moulded in a single block and coloured en masse. The result is a strong structure, characterised by a low specific weight, which makes it possible to create complex shapes.
The Arc table combines structural characteristics of strength and elasticity with innovative concepts such as complete recyclability and the low environmental impact of the production cycle. The outdoor proposal, which is configured in a single dimension, is available in the colour anthracite in all its components, resulting in a sculptural table with a mono-material and monochrome essence.
Panna Cotta, designed by Ron Gilad, represents a combination of delicacy and stability; there is a paradox in the use of materials such as marble and iron to achieve a fragile solidity.
The coffee table is characterised by a slight vibration of the top reminiscent of the typical Italian dessert, from which it takes its name.
Arc Table
SHAPE AND MATERIALS ARE UNIQUE
"As a creative person, I question my point of view endlessly with the hope of finding intriguing new angles"
Elegance | Comfort | Luxury | Design
perforated steel sheet metal, powder painted
- LAGOS ** More colors available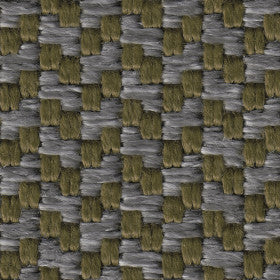 - EOLO **More colors available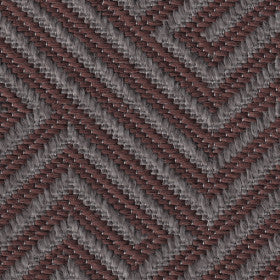 - ELISIR **More colors available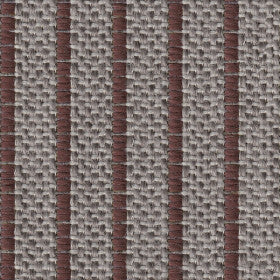 - EDEN **More colors available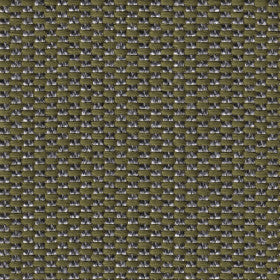 - BRISTOL **More colors available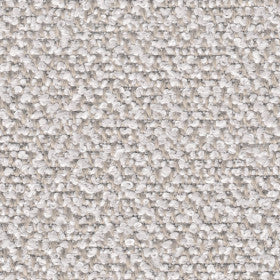 - SIAM **More colors available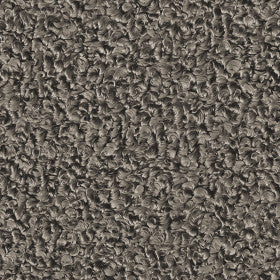 - LUNA **More colors available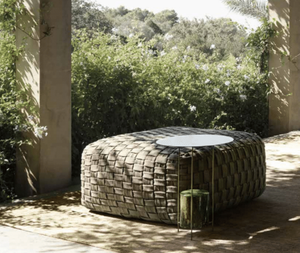 CONTACT US FOR TECHNICAL DOCUMENTATION, FOR DETAILED INFORMATION ABOUT DIFFERENT DIMENSIONS, COMPONENTS AND CONFIGURATIONS.
Download