EVERYWHERE IS HOME
The idea of space is becoming less and less definite.  Homes are being transformed into offices and offices are getting reorganized to feel as cosy as homes. The need to stay in tune with nature blurs the boundaries between indoors and outdoors. Inside, rooms become multi-functional and furniture becomes modular and flexible to fit into smaller homes where various generations share the same premises.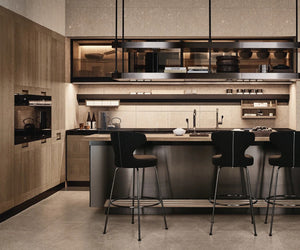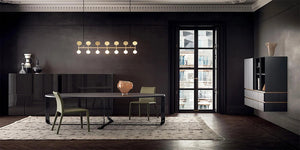 CONVENIENCE AND FUNCTION
"The combination of beauty and function" is Pianca's motto, and this is evident in the extensive line of contemporary furnishings.

Sustainability
Pianca's philosophy has always been putting the environment's safety first. Since its beginning, the company has always been committed to using resources responsibly, operating in a way that lowers its carbon footprint. A long-term project requiring more and more meaningful actions.
They use water-based lacquers and non-toxic panels to safeguard the health of our employees and to limit domestic pollution; the production scraps are used to produce thermic energy; a state of the art photovoltaic system generates all the electrical energy we need. Pianca's packaging is eco-friendly, 100% recyclable and custom-sized to reduce plastic parts.
Last but not least, Pianca believes that sustainability also comes from design, and that is why our furniture is designed to reduce production scraps and to last over time.